Athlete of the Month
We love to see people embrace the hard work it takes to get results. We also love when people embrace the community at CFTP. We choose our Athlete of the Month based on commitment to the gym, bringing a positive attitude to the community, and consisistency in their work ethic.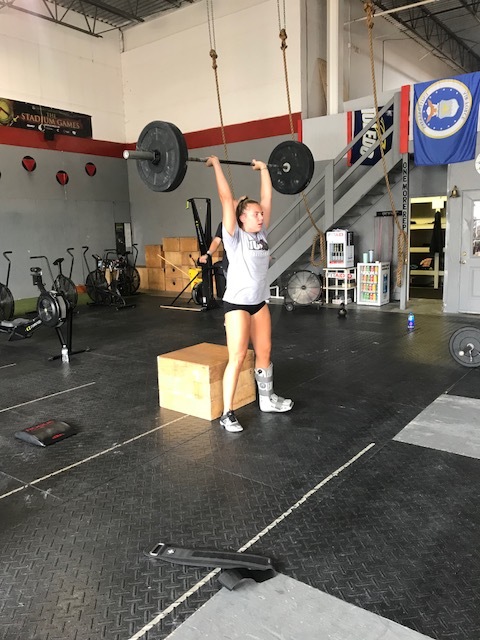 1. Name: age: Kylie Osborn, 19
2. Occupation: Student
3. How did you get started at CrossFit TriPoint? High school
volleyball friends introduced me.
4. How long have you been crossfitting? 4 years
5. What is your favorite thing about CrossFit TriPoint? Competing
against some of my closest friends, and getting to make a bunch of
new friends! (Shoutout to Noon squad)
6. Overall, what is your biggest accomplishment at crossfit? RXing a
couple of wods during the open.
7. How has CrossFit TriPoint changed your life? It made me the
athlete I am today by pushing me to new limits I never knew I had in
me.
8. What are your future crossfit goals? 1 muscle-up!!
9. What advice do you have for new crossfitters? It never gets
easier….but you don't want it to.
10. What is your favorite crossfit workout? Anything with running and
wall balls!
11. What is your favorite restaurant? Chipotle
12. If you were President of the U.S. for one day, what would you
do? Make college tuition free.
13. What is one thing we probably do NOT know about you? I have
my black belt in Karate.